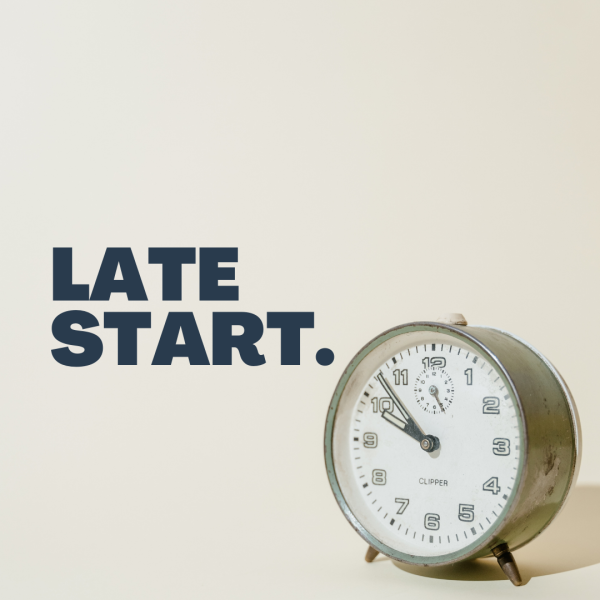 The late start schedule is a new concept that has been recently adapted in high schools. Essentially, school will start an hour later for everyone. It has replaced the Wednesday early release schedule due to students leaving a period earlier than intended. Despite this fact, late start has the flaw of students not arriving at school on time. Although late start may have the bonus of giving students more sleep, in contrast to the early release, has it truly made a great impact on students? For this topic, our team interviewed a variety of students to see their perspective on this change, based on how it affects their respective groups, such as the incoming freshmen, and the 0 period early birds. 
When discussing the late start schedule, one of the more notable changes seen is how there is no 0 period. To get more insight on this change, our team interviewed senior Irving Arcos, who has a 0 period. Irving says some pros of late start for him are that he gets the chance to wake up later and has more time to get ready for school. Some negatives of late start are that lunch time is reduced and he doesn't have a ride to school. But overall, Irving thinks that late starts are great for those with a 0 period. Our team also interviewed Emiliano Avila and asked him about the late start schedule. Since he's a sophomore, the late start schedule is a newer concept. Emiliano says that late start allows him to sleep in, which makes him less tired throughout the day. The negative is, once again, the shorter lunch time.
Another important factor when it comes to late start is the students who have HOWL. HOWL takes place before lunch and is considered extra lunch time for those who don't have it. Our team interviewed Joshua Flores and asked about the impact late start has on HOWL. Since Joshua doesn't have HOWL, he doesn't have extra lunch time, which is a negative. However this could be seen as a positive for a student who has HOWL. A positive for Joshua on the other hand is that he gets to sleep in more. Late start takes away the stress of having to wake up early in the morning. To add on to that, our team interviewed Stevenson Chu and asked him about what the late start is like in the morning for him. Similar to the other students, Stevenson starts getting ready for school around 8 am, which is an hour and a half before school starts. A negative for him is that it's more difficult for him to find a ride to school. 
For the most part, students find the late start schedule to be a positive change. The great attributes of late start seem to outweigh the bad qualities. Not only do they favor the students, but also the school as a whole, since the late start seems to improve the productivity of students. The only negative aspect of late start is how it takes away lunch time.
Story continues below advertisement