Buena Park's mens soccer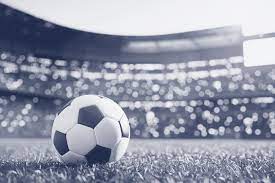 As the football season ends many other sports begin. Soccer, as its athletes prepare themselves for their first game of the year on both November 10 and 14 2022 for JV boys and Varsity girls.
 Vincent Gueterez a Freshman on the JV team is a striker for the freshman team, he's been playing soccer since he was 10. Some of the motivation that Gueterez has during his games or practices is  "The thought of getting somewhere with it". Jose who plays left center mid he's been playing soccer since he was 6 years old but something that kept him pushing was "The thought of going pro".  Alexander Hipolito, a sophomore, says he plays as a 8,10,or 9 center mid, center attacking mid, or striker he also says he's played soccer for 11 years now. Alexander says his parents keep him motivated to go pro so he could give them the life they never had and always wanted. Hipolito talks about how the food fest money is going to the program for equipment such as balls, cones, and their uniforms. As a team their goal is to make it and win CIF but Hipolito's individual goal is to make all his League this year as a sophomore. The JV team has high hopes for this season and are currently trying their hardest to meet their goals and fight for it as well.
Even as young or old players they are still looking forward to their years playing soccer and seeing where they can go with it. Practicing hard for every game and trying their hardest during the games to come practice from 4-7. They start with outside practice consisting of running and practicing shots, passing, teamworks, and blocking goal shots then the rest of the time is spent in the weight room enhancing their stamina. 
Be sure to come out to support Varsity boys on 11/30 against Loara, JV boys team on 12/03 against Bolsa Grande, Varsity girls today against La Quinta, and finally JV girls 1/10 against sunny.