XC senior spotlight
 The upcoming priorities and the lifestyle of three cross country seniors as they finish their last year of high school. The three seniors that we interviewed were Yessenia Chavez, Nathaniel Guerrero, and Jacob Rodriguez. 
     In Yesenia's free time she enjoys hanging out with friends, drawing, and listening to music. She's been drawing for as long as she could remember, drawing has made a big impact on the type of person she is, it doesn't come from being amatur. She enjoys the art because it's a way she copes with things.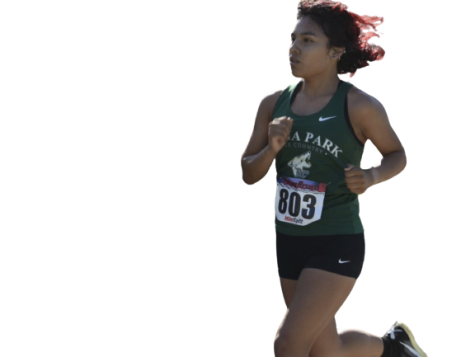 Yessenia mainly focuses on sketching characters from animes or drawing her emotions out. A fact about Yesenia is she actually prefers keeping her drawings black and white instead of adding color to it, she described it makes her feel more at ease. When it comes to music Chavez stated "My music is a variety of things. It goes from rock music to traditional Hispanic music." Some of her all time favorite artists are Billie Ellish, The Twenty-one pilots, and Neffex. Yessenia said she's been listening to those three artists for the longest. She explained how they've helped her through her cross country season when her mentality was low or when she felt like giving up.
     Later on, we asked Yessenia if running has been an activity she's been into or a sport she was introduced to, and she told us she wasn't familiar with cross until she entered high school. Chavez told us she didn't realize people ran for fun or because they enjoyed it, as a kid Yessenia was a hyper individual she can remember running all over the place. Yessenia actually joined cross country because she thought it was a requirement for soccer but she later realized it wasn't… Chavez explained how even though it wasn't a requirement for the sport she was in at the time she still enjoyed her time running because it helped maintain her stamina and helped her stay in shape, so she decided to remain in the sport. This will be her fourth year running. Chavez explained to us the reasons why she continues to stay inspired is because it keeps her in shape and as of right now Yessenia is one of the top runners for her team. 
    What Yessenia enjoys the most about being in the cross country program is simply her teammates. She described "They're all so sweet and encouraging, and its not like any other sport that can be toxic and doesnt uplift you." Overall friendly competition. Chavez plans on going to college but isn't sure if she's able to fit cross country in her schedule because she has other things she needs to focus on. If Yessenia can fit cross in her schedule she will. We also asked if anything was a challenge for her when she first started and she said in the beginning she would just run without mentally preparing her, basically running just to run. Until she realized it's about maintaining a certain pace. Chavez is a sprinter so she better realized it's important to have control of her pace. We asked Chavez what was one of her proudest moments in cross so far and she told us the race before she had got the time of 20 minutes and 20 seconds, but the next race she had got the time of 20 seconds and 05 seconds! She's looking forward to breaking out of the 20's column. Lastly, we asked Yessenia what she plans on doing after high school and she explained that she's gonna go after the scholarships that the Marines and the Air Force are offering her meanwhile going to college and hopefully studying in business and joining the cross country team if she has the time in her schedule. We wish you the best of luck Yessenia! 
      We also talked to Nathaniel Guerrero. What he likes to do other than Cross Country is to play video games like "Red dead redemption 2", and hang out with friend's as of right now mainly at the school's football games. And after school he focuses on doing his homework. When Nathaniel was a kid he always liked to think that he was really fast; that's what got him to do cross country. Guerrero has been into running since he was a kid.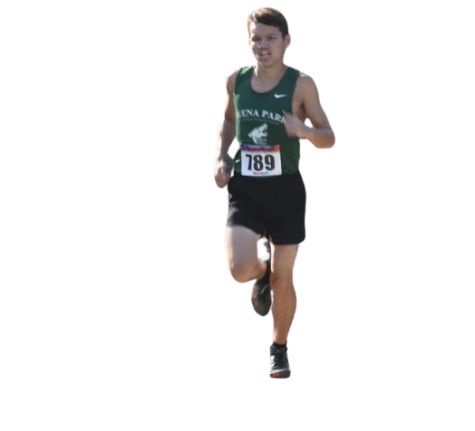 When we asked him who or what introduced him to Cross Country he answered "Myself really, because I really liked to run so I decided I was going to do it for high school." Nathaniel has been in cross country for high school all four years and before that he also did cross country in middle school. Guerrero said some of the things that inspire him to run, one big inspiration for him is his team. He enjoys the company of his teammates. Another thing that inspires him is his health. He feels really good when he runs and he also knows that it will benefit his health if he continues to do it.  
   We asked Nathaniel what he enjoys most about cross and he said he likes the fact that the sport can test their teammates and it's also the social interaction part of the sport that really inspires him to run and to be in that activity. College is definitely a part of Natheniels future plan, he wants to go to UCLA. But, he is not sure about doing cross country in College because he says he wants to do other things in his life so he's thinking about not pursuing it, but he is still deciding. Some of the things that were difficult for him was adjusting to the very hard workouts that they had to do, the intensity of them was really hard to get used to at the beginning but later on he started to get used to the pain  and he learned how to cope with the sport, overall Guerrero said it made him a better runner. 
Nathaniel's proudest moments was when he was in his sophomore year and he got injured and he didn't know how fast he would be able to recover or in how much time he would be able to improve. From Freshman year to his sophomore year he had gotten to 19's and by the end of the season he went all the way down to 16 minutes and 57 seconds! He is really proud of that and he knew he was improving a lot; he knew he had a lot to do in the next seasons. Some of Nathaniel's plans in the future after high school are hopefully being able to go to UCLA and he hopes to major in mechanical engineering. We wish you the best of luck Nathaniel!
    Last but not least we also talked to Jacob Rodriguez. Some of the things Jacob does other than cross country is sleep because he gets tired after practice, do homework, hang out with friends and go to football, volleyball, and water polo games.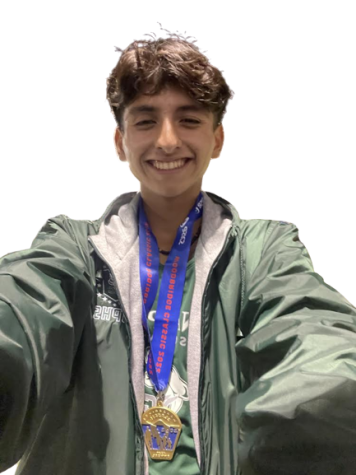 He enjoys going to school activities. On the weekends he dedicates his time to work. We asked Jacob if this sport was introduced to him as a kid or later on, and he said that he got introduced to Cross Country in High School. When he was a kid he didn't like to do sports or he wasn't really interested in sports; so cross country was basically the first sport he was introduced to, and he started cross country his freshman year. When we asked Rodriguez who or what introduced him to cross he answered "My cousin Andrew, he was a senior when I came into the high school, he was doing cross country varsity so knowing he was in the sport gave me a little bit of confidence to go join the team."
  Jacob has been in cross country since his freshman year. Some of the things that inspired him to run is his team and also keeping him in shape. What he enjoys most about cross country is to run with his teammates he likes when they have to run for long distances. Another thing he also enjoys about running is that he look around the area he's running at. He said "Theyre mostly at beautiful locations." When we asked Jacob if he was going to College and if he was going to continue in Cross country, he responded "I am planning on going to College but continuing Cross country is not in my future, I'm kind of done with it this year." When he first started in cross country the sport was hard for him because he didn't do anything like that before and especially running; when he first started doing a mile it was difficult for him. Some of Jacob's proudest moments was when he got into the first 15 in an invitation race out of 200 people. When we asked about his future he said he is still deciding what he wants to do in the future after high school. We wish you the best of luck with your future plans Jacob!
    Even though these seniors don't have cross country in their future. We still appreciate the hard work they put out for their team, the school, and for themselves. Their dedication doesn't go unnoticed.