The History of plushies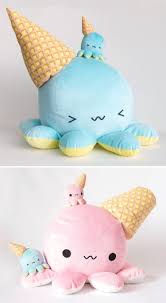 Plushies are fun stuffed soft toys, usually being animals. A lot of kids play with plushies and when kids get older, they usually just collect them. Some of the top-rated plushies include Aurora, Douglas, Hasbro, Squishmallows, and FAO Schwarz. 
Squishmallows seem to be the most popular brand in the Buena Park area. They are soft and usually found in Target and Walmart. They are made in different sizes but not different materials. While they seem to usually be made to look like real animals the brand also makes fantasy plushies. Including A dragon, a unicorn, characters from The Nightmare Before Christmas, etc. 
Hasbro is typically known for its board games and mainly advertises said board games. Their advertising team typically advertises their products on Nickelodeon. Their products are made for younger audiences but can be enjoyed by older audiences as well. 
Douglas has been a family-owned business for 66 years. Douglas's designs are created in New Hampshire. Douglas makes sure they have a healthy and safe work environment. They choose to have unique designs to set them apart from other toy companies. Douglas offers unusual and rare species and breeds. Douglas also has an infant toy line. 
Frederick August Otto Schwarz made the company of FAO Schwarz to last for a long time, FAO has been around for over 150 years. Their goal is to create lasting memories for children and adults. They have many job applications available. The FAO stores closed down, and now they are mainly selling online. The parent company of FAO is Toys "R" Us. they acquired FAO in May 2009. They ended up closing the store in May 2015.
Aurora has been around for 41 years. Aurora is an extensive brand for children and adults alike. Aurora is a top brand because many identify them as cute. They try to make plushies for all ages to be more inclusive.