Buena Park's vast amount of programs leaves students with many choices as to what they would like to get involved in on campus. With options such as Culinary Arts, Agriculture, Graphic Design, Theater, and plenty of others, the opportunities are almost endless. Since there are plenty of routes students can go, the decision-making process when registration arrives may become difficult. Within those choices, two classes that many could have questions about are Yearbook and Journalism. Although the names could be somewhat self-explanatory, there are many elements of each program that are especially different. At the same time, both of these courses also tend to be similar in nature. What are the differences between the two, you may ask. Well, a group of Paw Print Journalism students dove deeper to unravel the complex layers between Journalism & Yearbook. 
Buena Park's Yearbook classes are advised and run by English teacher Mr. Blea. This program also has three various classes, two of which are entry-level courses. The remaining Yearbook course is an Honors-level class, one that the Yearbook's editors and leaders in past years. As previously mentioned, the Yearbook name is self-explanatory; these classes are responsible for creating Buena Park High's Yearbooks. But, there's much more that goes into this process. When asked about the lasting impact he wants his students to attain, Mr. Blea says, "I want them (the students) to be able to meet strangers and interview people they've never talked to before while getting to learn about others."This helps show that interviews are a prevalent part of how the class runs. Gaining more insight about the people who have their photos taken for the book offers a deeper story that leaves the viewer wanting to see more.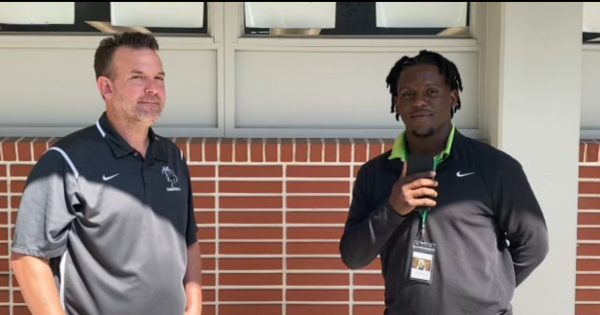 Along with interviews, learning proper camera techniques is a key part too. Many students learn the elements of how to properly use a camera while in Yearbook, which could then be used outside the class as well. Nelly Escobedo Varelas, a sophomore and editor in the Honors Yearbook class mentions, "In Yearbook, we learn photography, along with things like brightness, darkness, and how to make a photo better". These skills are then translated into photography at school events, such as Varsity Football games, Club Rush, or pep rallies. As described by senior Francisco Flores, Yearbook is a pretty "chill" class that gives students the opportunity to communicate and collaborate with others.
Story continues below advertisement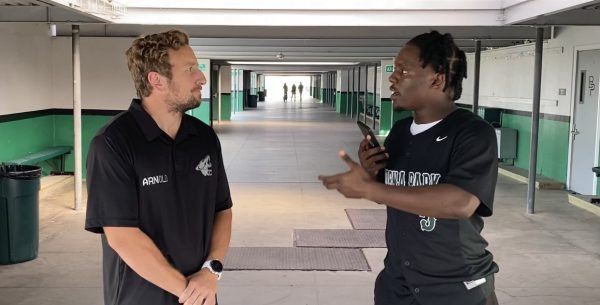 On the flip side, Journalism is also advised by an English teacher on BP's campus, Mr. Arnold. As the name implies, the main premise of Journalism class is to gather information and create stories. Although this is a relatively newer program, Journalism has shown to continue bringing an impact to BP's campus with insightful media. These stories are specifically connected to what's going on within the school and offer current insight into the events BP cares about. "Journalism is a lot like English class in a way," mentions Arnold, "where we do a lot of reading, writing, and researching. But, this also adds a human element to when you work with a group of people and adults to help achieve a bigger goal." Similar skills as to what you tend to adopt in Yearbook class could also be learned in Journalism. However, there's a vast difference as to what these skills are used for. Journalism students work on month-long projects where they collect this information and form stories to post on Paw Prints, the school's online newspaper. Co-Editor and sophomore Josephine Carroll says through Paw Prints, she's "gotten more in touch" with her school and its many different programs, such as the ones listed within the first paragraph. It's an experience that also teaches students more about real-world lessons that they can use. And, just like the Yearbook program, videography & photography are important to creating these month-long projects.
Both classes set a particular goal in mind that they wish to complete. Even though these goals have their differences, each brings a unique perspective and sense of creativity that helps elevate Buena Park. Joining either program will heavily benefit those who are interested in working hard while learning real-world skills. So, when registration rolls around in 2024, Journalism and Yearbook are classes students may wish to consider.