The Weeknd cancels his concert – Our students' thoughts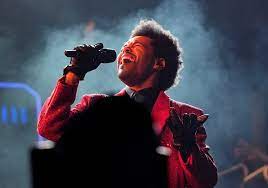 At SoFi Stadium in Los Angeles, The Weeknd, the Canadian pop artist, canceled his show due to suddenly losing his voice. A viral video was taken at the concert with over one million views, showcasing the singer explaining to his fans that the concert was over. In the video, we see him heartbreakingly tell his audience that the show cannot go on. "I don't know what just happened when I screamed, but I just lost my voice. This is killing me, I don't want to stop the show. But I can't give you the concert that I want to give you right now. I'll make sure everybody's good, get your money back, and I'll do a show real soon for you guys." (The Weeknd, September 3rd, 2022)After the canceled show, fans on the internet have had mixed feelings about the concert. While others are trying to be very understanding, there's been a lot of frustration surrounding his fanbase. Many are disappointed from the concert that was so well-awaited. Through interviews, writers Rebekah Snyder and Brianna Chavez share BP students' thoughts on the matter.
– – –
Andrea Vargas, a freshman at BPHS, says, "I know the concert was well-awaited by many, but to be honest, I think he made the right choice by canceling the show. If he would've continued he might've created permanent damage to his voice. He might have made it worse for him by not being able to do future shows." Andrea is a fan of The Weeknd. Her favorite songs include "The Morning, Earned It, and Out of Time." (Vargas, Andrea) However, she still believes that the cancellation of the concert was what was best. "I would rather have him cancel it than continue to hurt his voice. I guess I would still have a good time, but it wouldn't be the same knowing he was struggling. I'd just be a little disappointed," states Andrea. Another freshman at BPHS states she sympathizes with people who paid for the show. She says as an audience member, she would be "mad." (BPHS Student) "Mad and just feeling bad for him." When questioned why she feels that way, she says "because I know it takes a while to get the tickets and they cost a lot of money. I wouldn't want to waste my money and time."Regardless of where they stand on the matter, they both have one thought in common, and that's the refunds and possible concert being provided by the singer himself. "They waited a long time for the concert, so I think it's only fair. Along with paying for their tickets and him giving them another show," says Andrea Vargas. In regard to the refunds, the other BPHS Freshman shares, "…I think the people who went to the concert deserve it."
– –
All fans are worried for The Weeknd and how long this awaited new concert will take place. However, we can all say that we hope for his recovery and perhaps some refunds. Do you have any comments or thoughts on this topic?