Mental Health Club provides a safe space for students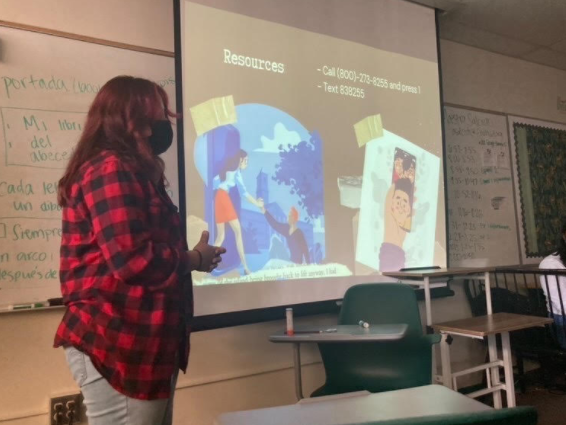 Mental Health Club was established this year because of the pandemic. As students started coming back to campus, it was stressful, and a concern for the mental health of students. Though the club was founded this year, it quickly became popular among students who wanted to support their friends, family, or classmates.
Mrs. Salcido, Mental Health Club advisor, said, "At Buena Park [High School], we realize the importance of support within a school. This [club] is an extension of the Coyote Corner, counselors, psychologists, and supportive students." Mrs. Salcido stated, "Students wanted to start the club but because of the pandemic, they didn't. And Mackenzie Shane really took it upon herself to create a club and she put a lot of time, effort and thought."
Mackenzie Shane, 16-year-old junior and the Founder/President of Mental Health Club, shared, "We didn't have one at school last year. But because of COVID, many students were struggling so I decided to found the Mental Health Club. I felt that if I could establish a place that can help another student, then that's probably the best thing I could do." 
During the club's meetings, the cabinet members go over a presentation about a specific mental health topic and then give time for students to digest that information. "Because there is a lot of stigma around mental health, so trying to destroy that stigma is the club's sole purpose. We get into our groups and talk about our problems and advice," Shane said. 
Alyssa Perez, a club member, shared, "I was always interested in social issues, destigmatizing mental health, and getting the resources for people. Recently we discussed Posttraumatic Stress Disorder [PTSD] and resources for it and also clinical depression. We are just talking about mental health issues and how we can solve them and symptoms." 
Other than the Mental Health Club, the Coyote Corner also provides a space for students to take care of their mental health. It is connected to the administration and counseling offices and students can find it through the last door on the building. The Coyote Corner is a beneficial resource for students who need a place to relax and unwind from the stresses of being at school. An intern, one of the counselors that facilitate the Coyote Corner, had been asked,"How do you feel about the Mental Health Club on campus?" The counselor answered,"I've heard a few students talk
about it, and I think it's a great way for students to talk about mental health. I'm happy to hear that there is a club provided here at Buena Park." The counselor said, "I wanted to become a school counselor because when I was in high school, I didn't have the best support for mental health, academics, and college and career. So I wanted to pursue being the school counselor I wanted when I was growing up." To end the interview the counselor commented the biggest advice she can give, "Focus on your well being, and that will help us be successful."
Mental Health Club meetings are on every Thursday in Room 53. All student led, the cabinet chooses the events and creates presentations. They discuss different types of support: how to find a therapist, how to cope with stress, etc. Shane stresses that everyone welcome at the Mental Health club whether they need support or if they want to support others. Follow Mental Health Club on Instagram @bphs.mhc for more updates.
About the Contributors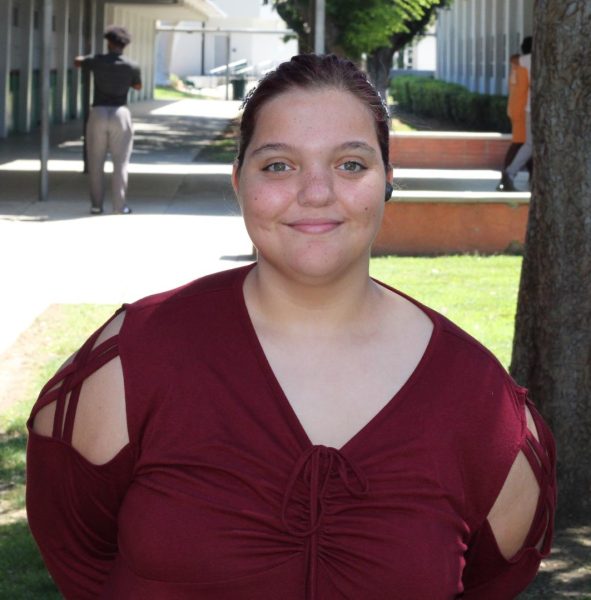 Calleigh Ellis
Calleigh is a writer on the Journalist team. She has been in Journalism for 3 out of her 4 years of High School. She is the editor-in-chief as well. She...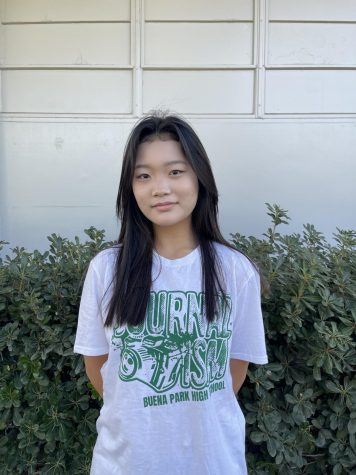 Joanna Lee, News/Features
Joanna Lee, a freshman and a first year in journalism, is dedicated to work with the article team for the 2021-2022 school year. As a journalist, she wishes...