Boys water polo teams continue to dominate in the water
Water polo games are just around the corner for Buena Park High School players! As students adjust to in-person learning,  Buena Park High School's Boys Water Polo team has started their season. 
Junior Adrian Angulo  has been on the varsity team since his freshman year. He expressed his excitement for the new season, saying, "I am excited for the new season and I am ready to play. I feel that our team is closer together like a family than any other sports team."
Last season, the team placed 4th in the CIF Freeway League. This season, players are looking forward to maintaining their winning streak. Varsity player Gavin Young said, "[Last season] wasn't too great due to the loss of players because of COVID and because most of the team members were new." Senior Richard Perez is also on the Varsity team this year. He shared his hopes for the team this season saying, "The whole team has to try their best in order for the team to win. [We were] good and the team was ranked top 10 in CIF."
Looking forward to this season, Perez conveyed his excitement for the following game. Following last year's unexpected events of the season being cut short, he shared, "[I'm] excited about its all-new–new lineup and new members." After being asked if there's anything particular with the sport,  he adds, "[It's] very team sport, I like how the whole team has to try their best in order for the team to win." 
However, the team's high ranking is attributed to the players' hard work and determination. The team usually has morning practices before school and then competes in games after school. Beyond just the practices, the players also run through a checklist before each game to make sure that they are playing to the best of their ability. Young said, "We usually just have team meetings, where we talk to each other and make a secure game plan."
         Being an athlete comes with multiple benefits, one of which includes your academics; it helps you become a better student in a variety of ways. Young shared, "I feel it gives you a lot more responsibility." Angulo added on saying, "I feel it makes me more disciplined in class." 
With these academic benefits and joys of the sport itself, the players say that it's enough for them to continue the sport beyond high school. Varsity player Ehilio Anaya shared, "I do see myself continuing on with water polo." Angulo and Young also agree that they will plan to continue playing water polo after they graduate from high school. 
The team will continue to compete through October. Come down to the next competition on Tuesday, October 19th, and support your Buena Park High School Boys Water Polo team!
About the Contributors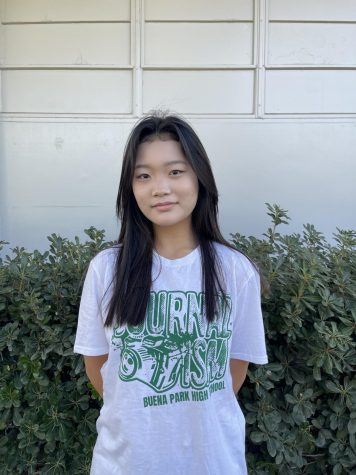 Joanna Lee, News/Features
Joanna Lee, a freshman and a first year in journalism, is dedicated to work with the article team for the 2021-2022 school year. As a journalist, she wishes...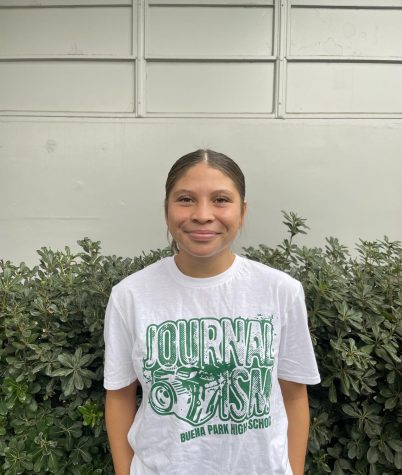 Selena Martinez, Social Media




Selena Martinez a senior who is looking forward to her first year in Journalism. She is apart of the of the sports team.
When Selena's not interviewing...